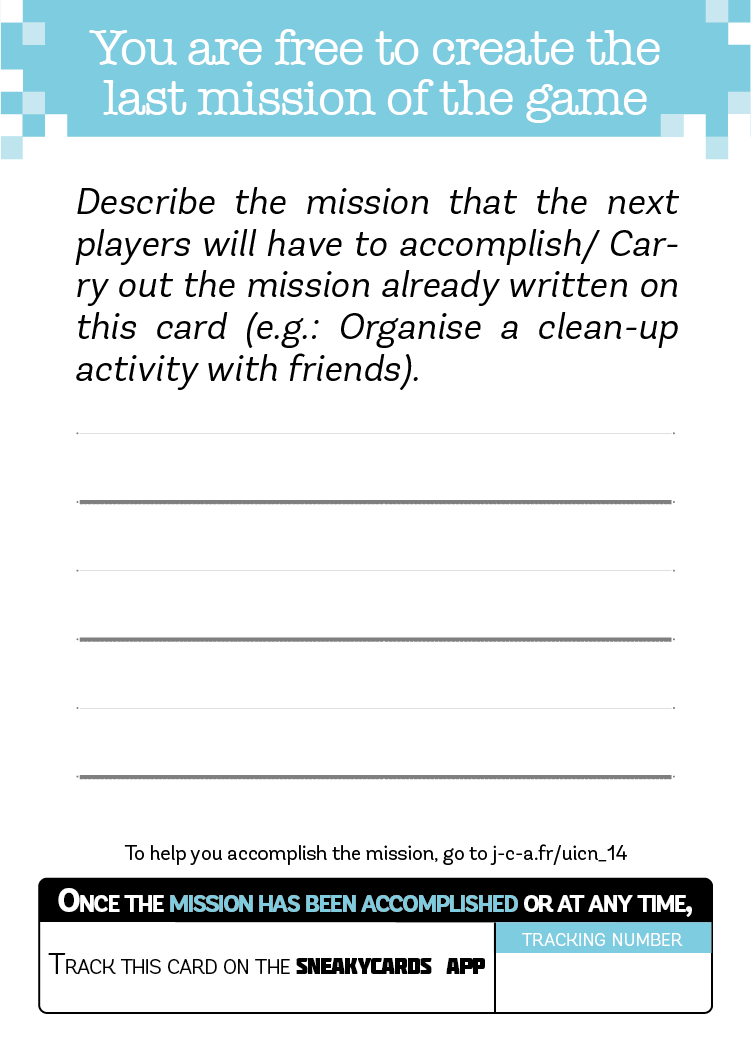 20 Apr

I HAVE CARTE BLANCHE TO CREATE THE LAST MISSION OF THE GAME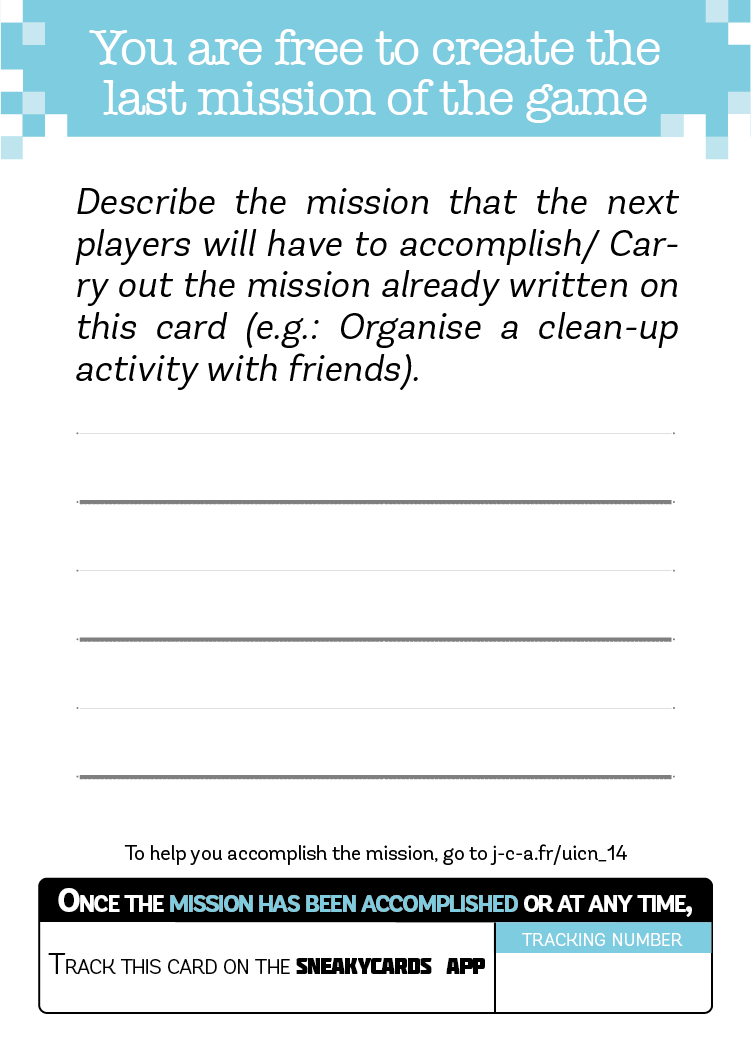 Be inventive! This mission will be YOURS, and the following players will have to complete it when they have your deck of cards in hand! Suggest a photo rally, a cleanwlk, a nature outing with at least 10 friends, take an underwater photo of the waterway closest to you to see what is under the surface… Dig yourself head for this map to have the funniest mission in the game!
There are dozens of websites that offer a thousand and one challenges! It's up to you to be inspired to create your own!