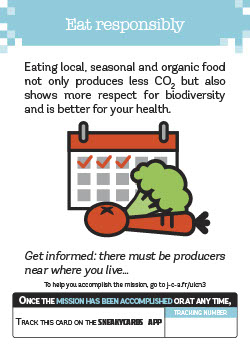 19 Apr

EAT RESPONSIBLY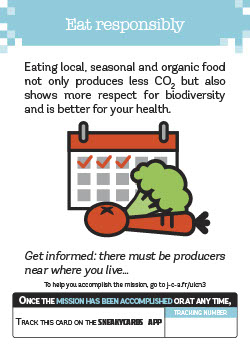 Strawberries in February, tomatoes in December, pears in June, grapes in April…These products have a disastrous ecological footprint and they are the result of an ever more intensive agriculture (massive use of phytosanitary products polluting soils and water resources while destroying biodiversity), and far more global (the transportation of these goods emitting CO2 at high levels).

Agricultural products coming from intensive agriculture practices often contain phytosanitary products residues, very harmful for health, especially glyphosate.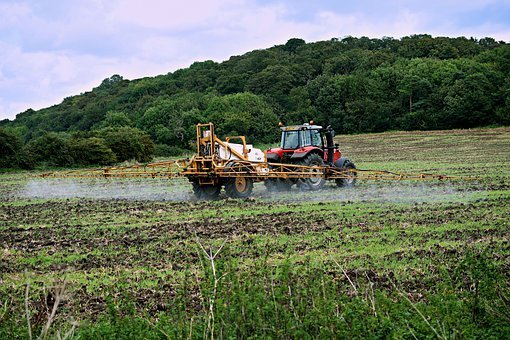 To reduce the environmental impact in your plate, focus on :

– products from organic production, with no requirement for phytosanitary products.
– local seasonal products with no need of long transportation between the producer and the consumer when ripe and good to eat.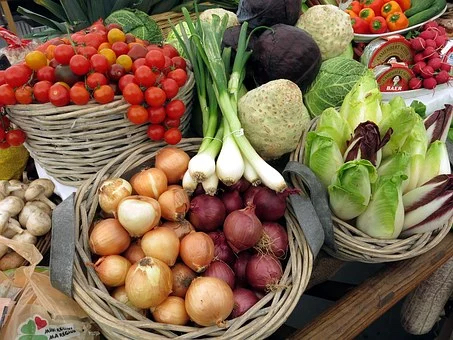 THE TRICK TO TAKE UP THE CHALLENGE
There are more and more websites and apps for Smartphone to find a local producer, a place where to buy fruits and vegetables near your home, an AMAP (association for the preservation of peasant agriculture)… Do not hesitate to discuss with the producer, he will tell you how he grows his fruits and vegetables and how his products are made. He will give you recipe ideas…
To find out more, I take a look at: